Hotel Info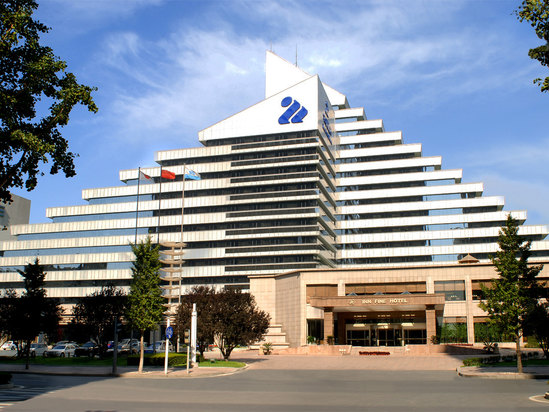 Inn Fine Hotel Dalian
is located in Dalian Economic and Technological Development Zone, known as the "Shenzhou First Development Zone". It is located in the center of commerce and finance in the district, with an advantageous geographical location and convenient transportation.
The hotel rooms are stylish, elegant, luxurious, and comfortable, with high-end cuisines from Chinese, Western, and Japanese restaurants, indoor swimming pools, well-equipped fitness center facilities, and the Old Captain bar. Non-smoking floor, convenient and fast executive floor shop in store, delicious wine shop cake shop, pillar-less large banquet hall, multi-functional conference hall, parking lot for 400 cars, fitness club with large fitness Wireless internet is available in the center, all rooms and public areas of the hotel.
In Fine Hotel Dalian hopes that by creating a home away from home environment, you will enjoy humanized, personalized and affectionate services. Yinfan people create a warm and homely environment and atmosphere for guests with a sincere smile and proactive work; they provide delicate and silky value-added services to guests with professional and standardized working procedures and standards and thoughtful work attitude.